Registrations have closed.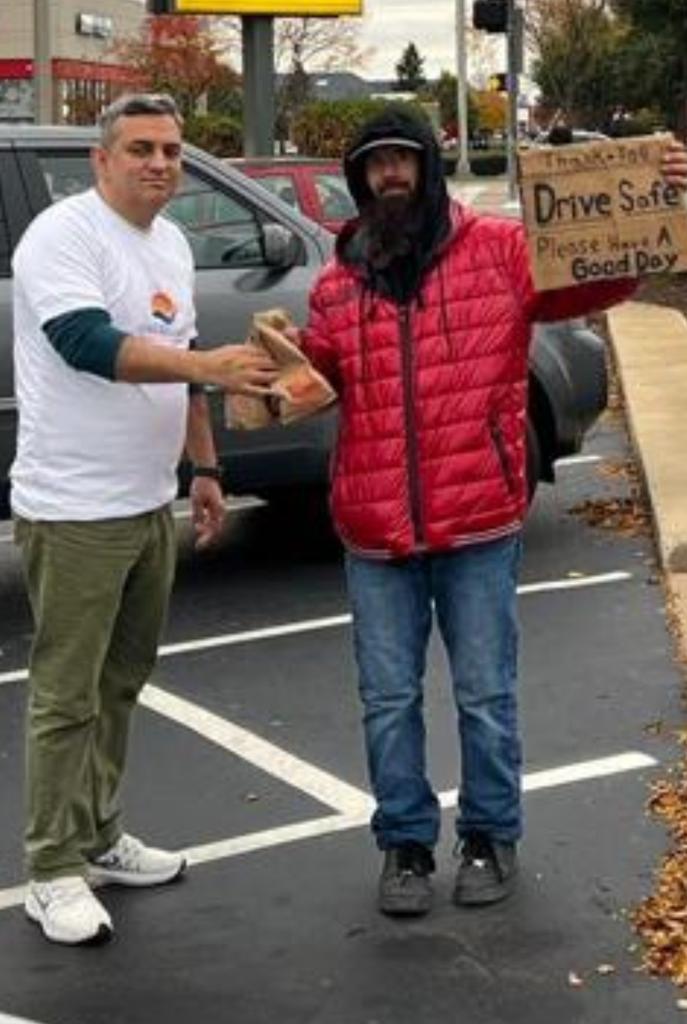 Food Distribution Event #6: Sandwiches for hungry souls
38
38 people viewed this event.
At Holy Mission, it is our solemn duty to extend a compassionate hand to those in need. One evening, under the gentle glow of the setting sun, our mission unfolded in the streets and roads of Naperville and Aurora, Illinois. The purpose was simple yet profound: to provide nourishment and solace to the hungry souls who call these streets their temporary homes.
Armed with bundles of sandwiches, our team set out to make a difference. The cool breeze and the sounds of the bustling cities accompanied us as we walked through the dimly lit streets, offering sandwiches to anyone who would accept them. Each sandwich was a symbol of hope, a gesture of kindness in a world that can sometimes feel indifferent.
The smiles, the gratitude, and the tears in the eyes of those we encountered were a testament to the impact of our mission. It was a reminder that even a small act of kindness can light up the darkest of nights. The unity and empathy shared in that moment transcended any boundaries, reminding us that in the face of adversity, humanity's goodness shines through. Our mission continues, and we stand committed to serving those who need it most, for there is no greater calling than to be a source of light in the lives of the less fortunate.